« Google is My best friend | Main | When To stop Blogging? »
He is more myself than I am
Author:
eygle
|【
版权声明
:转载时请务必以超链接形式标明文章
原始出处
和作者信息及
本声明
】
Link:
http://www.eygle.com/en/2006/01/he_is_more_myself_than_i_am.html
---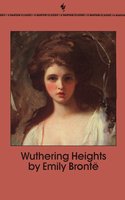 In the lyric of Foolish Game ,I noticed one sentence "somebody more like myself ". And you ?
This sentence made me remind me a famous book "Wuthering Heights". The most famous sentence in that book is "And yet, he's more myself than I am. Whatever our souls are made of, his and mine are the same. And Linton's is as different as frost from fire...Ellen, I am Heathcliff."
Who can try to translate this sentence into Chinese ? It's very moveing.
Cathy's word describes the deep-dyed distinguish of among the three protagonists (Cathy ,Linton and Heathcliff). And the distinguish this is the root of the story.
Wuthering Heights is one of the my favorite books which I like. I have four different editions of it. Two Chinese versions and two English editions.
If you have read it,you may know what's mean "somebody more like myself " mean.
If you met a person who more like yourself than your are,do never give it up.
By eygle on 2006-01-05 23:35 | Comments (1) | Posted to Life |Pageviews:
网上相关主题:
留言 (1)
Posted by: 柔 at January 6, 2006 7:48 PM
发表留言: