February 24, 2008
This Friday,One RAC instance of my custom crashed.
From alert file ,i notice one new enqueue introduce from Oracle 10g:FU.
Mark the meaning of FU here:

FU :
"This enqueue is used to serialize the capture of the DB Feature Usage and High Water Mark Statistics"
Posted by eygle at 1:21 AM | Permalink | Comments (0) | TrackBack (0) | Oracle (2)
November 23, 2006
Here We apply to join oralce11g beta test project.
We are the owner of Itpub (www.itpub.net) ,which is the best Database forum in China and has more than 1 million members and many outstanding Oracle OCP & OCM experts within China.Itpub has the widest effect and reputation in China.
Within the 'Beta test Project' we can test Oracle11g and report bugs and do more promotion for Oracle11g.
If allowed ,we can distribute Oracle11g beta to Our forum's core members, who are experts engaged in every walk of live.
By our test, We can promote Oracle Database New release and help to improve Oracle Software.
We will appreciate your approval.
Posted by eygle at 10:32 PM | Permalink | Comments (2) | TrackBack (0) | Oracle (2)
November 20, 2006
From last month,many people find that Wikipedia is unblocked in China.
So many people think that is a good news ,but Tim Starling is clear-headed,he said: that maybe just a technical problem Greate Firewall have encounter.
Proof coming Now,Wikipedia is bloked again in China.
As we know ,Both Yahoo! and Google have changed their policy in China,According to the government's Policy,they have agreed to censor search results.
Furthermore,Google have released Google.cn is China,and Google.com is blocked in China.
If you still remember the story in February of this year, you will know Yahoo Inc., Google Inc. and Microsoft Corp. ever on Capitol Hill defend corporate policies for dealing with China that they say balance business interests with human-rights concerns.
Human rights advocates plan to testify that corporate America is abnegating its ethical responsibilities by complying with Chinese law.
Wikipedia is different from Yahoo! and Google,Wikipedia is an encyclopedia that anyone can edit,so it's difficult to do any sort of censorship.
What we can do behind the GFW?
Maby just waiting ...
Posted by eygle at 2:48 PM | Permalink | Comments (0) | TrackBack (0) | IT (1)
January 17, 2006
Since I have installed "MT Scode 1" plugin, I have almost rejected spam comments successfully. However, spam trackbacks make me angry.
I have to delete hundreds of spam trackbacks every day. But wait ,at the same time, I can learn something from spam trackbacks,too.
It seems some sentences is are organized well:
1.Very nice site. Please keep updating it.
If this is a true admiration,I will be appreciated for it.
2.You're site is very helpful.
I am very glad to hear this.
3.awesome stuff! thanks for all the information.
I studied learned the word "awesome" here.thanks.
4.i really appreciate what you're doing here. very interesting site.
Thanks a lot.
5.you have a very talented and skilled writting. i had a great time reading your comments.
Maybe he should say "articles" not comments.
6.Very original content. I really like your site.
Yes,this is my original content site.I am pride proud of it.
7.It's the first time i ran through your site and I found it very informative and interesting.
"Informative and interesting"
8.Hi. Just letting you know that I enjoyed your site.
Maybe tense is error ? (no error ,julia said)
9.Your site is exactly the kind of sites which make the net surfing so fun.
A good sentence with typic grammer structure
10.Interesting site, and very organized too. Good work.
I always try me best (very cool here ,julia said ) to make my site "organized".
11.brilliant site! happy to be here.
I'm happy too.
12.It was fun visiting here. Wishing you a great day!
I wish everyone have had a great day.
13.It's been a long time since I so enjoyed reading posts in the net. Two thumbs up!
Two thumbs up!
Posted by eygle at 9:58 PM | Permalink | Comments (0) | TrackBack (0) | Life (6)
January 11, 2006
Several days ago, I received a letter from Jack. He wrote:
I've see seen your lilina, and see "powered by lilina with this patch" at
the below. but I can't connect to that patch's page, can you send me
one?
I have tried to access dotsandloops.net and got the following announcement as followed:
Coming Soon

My blog has fallen to pieces.
I've fallen in love with a girl from Chicago.
I need a new job.
You should listen to the The Real Tuesday Weld.
President Bush can go fuck himself.
If you are bored, check out these headlines.
This is really a good news to me. That guy have has got his true love, and stoped to upgrade his software and blog.
I think everyone may find a good reason to do or stop to do something. If you got it,you are lucky.

If I stop to update my site someday,I wish I can get the enough reason ,and I wish u,my friends, can feel happy for me.
Continue reading "When To stop Blogging?"
Posted by eygle at 10:03 PM | Permalink | Comments (2) | TrackBack (0) | Life (6)
January 5, 2006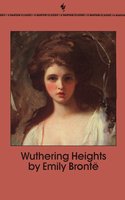 In the lyric of Foolish Game ,I noticed one sentence "somebody more like myself ". And you ?
This sentence made me remind me a famous book "Wuthering Heights". The most famous sentence in that book is "And yet, he's more myself than I am. Whatever our souls are made of, his and mine are the same. And Linton's is as different as frost from fire...Ellen, I am Heathcliff."
Who can try to translate this sentence into Chinese ? It's very moveing.
Cathy's word describes the deep-dyed distinguish of among the three protagonists (Cathy ,Linton and Heathcliff). And the distinguish this is the root of the story.
Wuthering Heights is one of the my favorite books which I like. I have four different editions of it. Two Chinese versions and two English editions.
If you have read it,you may know what's mean "somebody more like myself " mean.
If you met a person who more like yourself than your are,do never give it up.
Continue reading "He is more myself than I am"
Posted by eygle at 11:35 PM | Permalink | Comments (1) | TrackBack (0) | Life (6)
January 4, 2006
Thanks Julia,maybe because I corrected one error which Julia made, she have almost rewrote all the blog for me.
Now,I am listening to a song , which was recommended by Julia. Julia recommeded to me.
She said: Foolish game is my heartbreaking disertation song.
She said that the Foolish Game was her heartbreaking disertation song.
I am was guessing what's the mean 'disertation' meanded, I tried to look it up in the dictionary PowerWord 2006 can not find it from dictionary (with PowerWord 2006). However, I failed to get any result. Then I tried So I try to search it at Google. Google showed me 230 results,and asked me : 'Did you mean: heartbreaking dissertation'.
All right ! Ok, It seemed that Julia was talking about her means 'heartbreaking dissertation'. Captioned Search this, I got around 25700 results.
According to the dictionary ,From dictionay Dissertation is defined as followed have the meaning:
A lengthy, formal treatise, especially one written by a candidate for the doctoral degree at a university; a thesis.
Why do so many people (probably 25700) think consider dissertation is as a heartbreaking things? It's very Interesting! They must have felt Maybe every student feel headache with their dissertation .
Also I still noticed that technology varies between Powerword and Google. with PowerWord's fuzzy search , I cann't find the answer ,but with Google's fuzzy suggestion i can, this is the different of technology. Fuzzy Search in Google provided results,while with which Powerword 2006 failed to offer.
And then ,Let's Now forget about the heartbreaking dissertation . And Let's enjoy the graceful make, Foolish Game,which could be downloaded from have a "delicious" song, you can download it from here.
Finally , here is the lyric of Foolish Game below:
Continue reading "Google is My best friend"
Posted by eygle at 10:21 PM | Permalink | Comments (5) | TrackBack (0) | Life (6)
January 2, 2006
Today,I have seen the a movie "The Promise" at home.
I downloaded it from BT,There are so many people have said that it is not worth to watch it at cinema,even not worth to waste wasting time.
But However I still watched it.
I don't want to tell say too much about this movie.
What I want to say is : I found see no Love from the movie which about Love.
In my opinion,this is the most failure of the movie.
MoreOver And then ,I recommend a delightful melody about love.
This song is: WHEN YOU TELL ME THAT YOU LOVE ME, I find it from Isabella's Notepad, I wish u like it.
It's one a song about love ,and you can hear Love from the melody.
Finally, I wish everyone can could get true love in the new year!
Continue reading "WHEN YOU TELL ME THAT YOU LOVE ME"
Posted by eygle at 3:17 PM | Permalink | Comments (1) | TrackBack (0) | Life (6)
January 1, 2006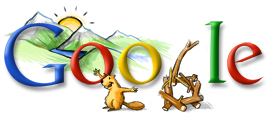 Thanks Julia,She corrected my grammar sentence by sentence.
2006,the New year have has come. I am still not ready for it yet. But I we have no choice. From At the first day of the new year,I have decided to start a English Blog for study ,for record. And The most important thing is,I must study hard to improve my English. Please help me,My friends.
My friends , would you please give me a hand?
Continue reading "New Year,New Start"
Posted by eygle at 1:01 PM | Permalink | Comments (11) | TrackBack (0) | Life (6)